---
FEBRUARY 2019 PROMOTION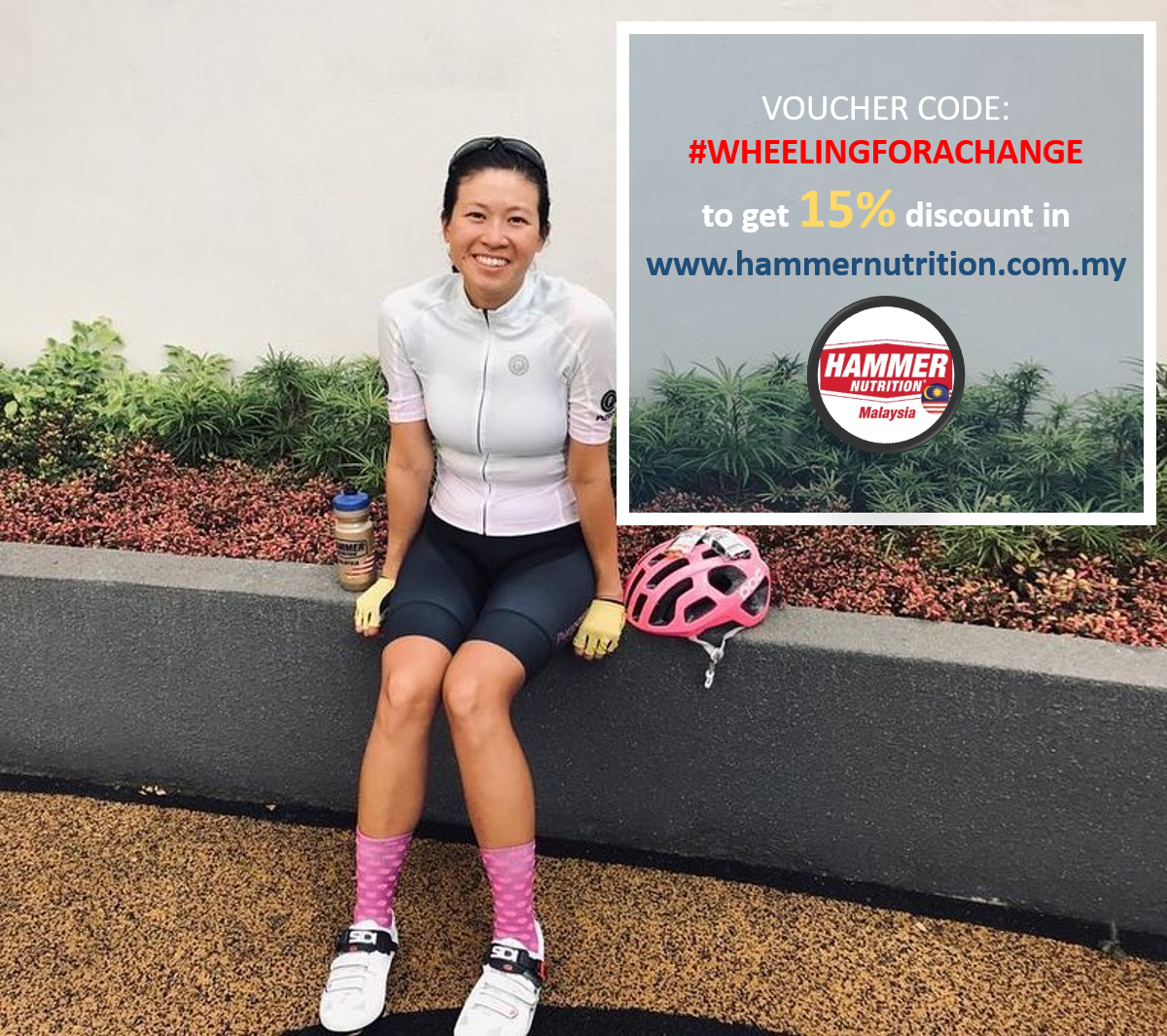 For the month of February 2019, use VOUCHER CODE: #WHEELINGFORACHANGE during your checkout to enjoy 15% discount! In addition to this, Hammer Nutrition Malaysia will be donating 10% of our February sales to support Hope Mission Children's Welfare.
If you would like to make a donation, please visit; https://www.simplygiving.com/wheeling-for-a-change
Follow our instagram and FB to view Samantha's journey across Malaysia covering 5,000km in 32 days!
and the following sponsors all contributed to making this campaign possible.
#purpose #withpurpose #fourtitudeasia #hammernutrition #howihammer#hammerfamily #bryton #wendwaxmalaysia #wendwax #sushiteimalaysia#sushiteimy #tunehotel #ginhuat #prospeedbikes #ghspeedbikes #quee#maxxistires #maxxis #topeak #cateyecycling #cateyesync
-
Thank you for your continued support and be sure to like our Facebook page, share with us your race experience or recommend us your local sports shop to become our dealer! Do use the following hashtags below in your social media posts together with your Hammer Nutrition experience sharing and you might be just get lucky to get some freebies from us! Remember to tag us using @hammernutritionMY in Facebook so that we get notified in your postings!
#hammernutrition #howihammer #fuelrightfeelgreat #hammerfamily #notcandy
Facebook: www.facebook.com/hammernutritionMY
---