---
JUNE 2018 PROMOTION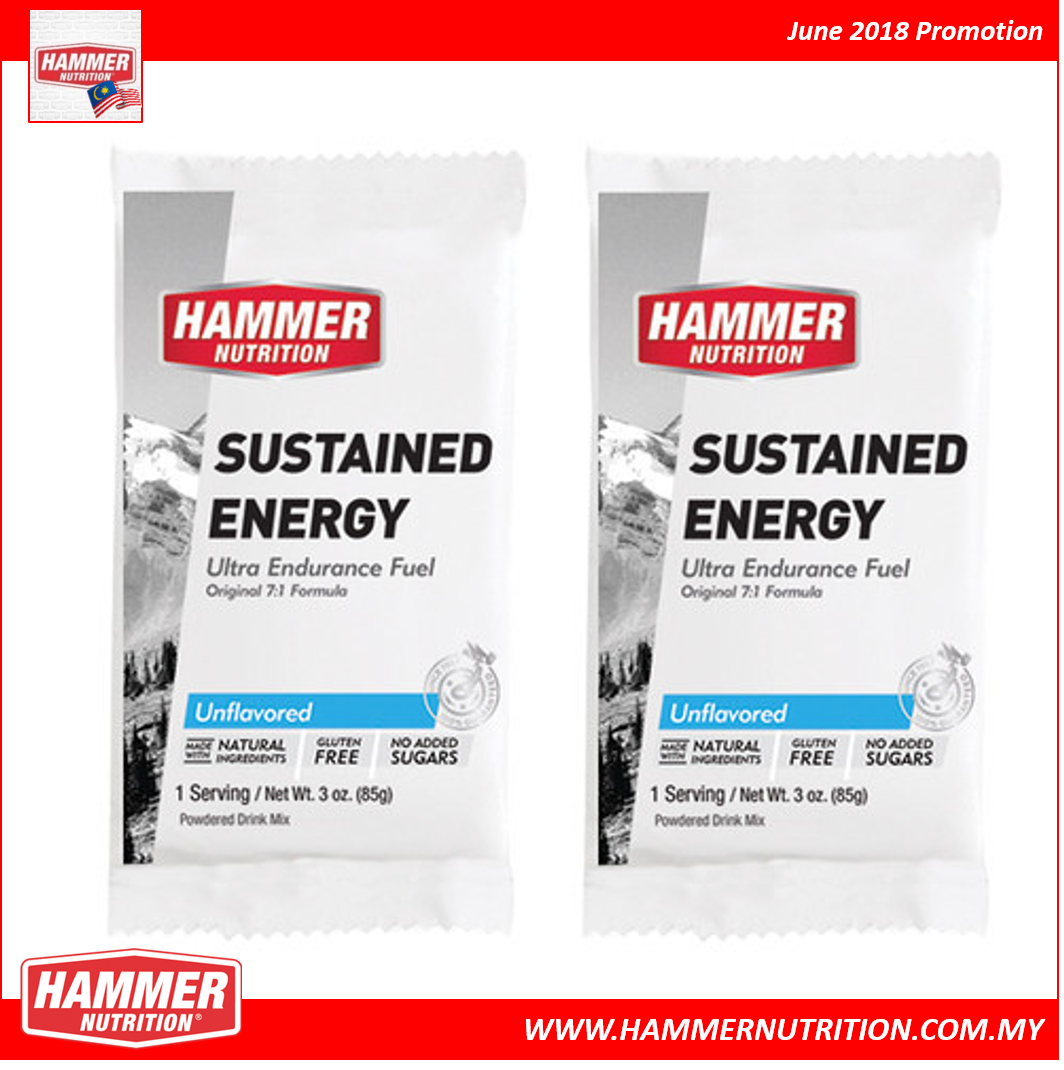 June 2018 product sampling promotion!
.
Introducing Sustained Energy in 1 sachet! For any orders done via www.hammernutrition.com.my exceeding RM150.00, you will be entitled product sampling of 2 Sustained Energy sachet!
.
The world's first protein-fortified sports drink still stands the test of time.
.
Designed to provide steady energy, buffer lactic acid, and prevent lean-muscle cannibalization, this 7:1 carb to protein blend has been a fan favorite since 1992. It is especially popular with ectomorphic, hyper-metabolic body types with limited fat stores who struggle to maintain muscle mass during high volume training. With a neutral, mild flavor and no sweeteners, Sustained Energy is perfect for those who like to keep it simple.
.
#hammernutrition #howihammer #fuelrightfeelgreat #notcandy #SustainedEnergy
Thank you for your continued support and be sure to like our Facebook page, share with us your race experience or recommend us your local sports shop to become our dealer! Do use the following hashtags below in your social media posts together with your Hammer Nutrition experience sharing and you might be just get lucky to get some freebies from us! Remember to tag us using @hammernutritionMY in Facebook so that we get notified in your postings!
#hammernutrition #howihammer #fuelrightfeelgreat #hammerfamily #notcandy
Facebook: www.facebook.com/hammernutritionMY
---